Next Parish Council Meeting: 12th April at 19:00 - Location - please email for details - This e-mail address is being protected from spambots. You need JavaScript enabled to view it
EMERGENCY ROAD CLOSURE NOTIFICATION - 28810 - New Road to Halsteads
The Closure will be in place for a period of 21 days between 8th February 2021 and 28th February 2021 to allow Yorkshire Water to complete the installation of water mains in the area. These works are a continuation of 27972 which have been delayed due to adverse weather conditions. Due to the nature of the works left to complete Yorkshire Water have been unable to safely reopen the road.
The Road Closure and any associated Diversion Routes can be viewed using this URL link https://one.network/?tm= 121230141
Police newsflash - On 27th January 2021 I advised of an email 'doing the rounds' which appeared to be from the NHS inviting the recipient to register for a Covid vaccination. This was a 'phishing' email which asked you to input your personal details, security information and more importantly your bank and card details. The emailed claimed that your bank details were necessary to verify your identity. North Yorkshire Police have been notified of a similar email which I have replicated below.
Whereas this is different to the email circulated last week, the intention of the fraudsters is the same; to obtain your personal and bank details.
Please remember the Covid 19 vaccination is free and you will not be asked for payment. The NHS will never ask for your bank details.
If you receive such emails you can forward them to
This e-mail address is being protected from spambots. You need JavaScript enabled to view it and then delete from your inbox.
Please pass this message on to friends/family etc

Welcome to the Thornton-In-Lonsdale community website covering the villages of Thornton-In-Lonsdale, Masongill and Gale Green as well as Higher, Lower and Far Westhouse. Here you will find lots of information regarding events in your area alongside other pages of interest. The site aims to cover a wide range of topics from local events to photography and the latest parish news.
We aim to make this site a useful resource for local people as well as those that want to visit the area. We will keep you informed of all local events and ensure the main news page is regularly updated with the latest happenings in the villages of Thornton-In-Lonsdale and Westhouse. We are keen to see input from everyone so if you have any ideas for articles on the site please send us an email with your ideas and we can look to publish it for everyone to see and enjoy.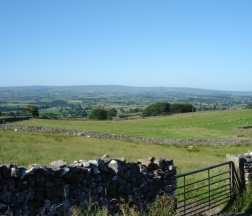 If you have any suggestions for the site, improvements or other things you would like to see then please email us on This e-mail address is being protected from spambots. You need JavaScript enabled to view it or use our contact form
We hope you enjoy the site and look forward to making it a useful website for all.

We fully adhere to the Freedom Of Information Act